Family business since 1982
Professionals in the field of fastening technology
Quality MADE IN GERMANY
"We stick together!" – is our promise
Special parts according to drawing
Neutral cardboard boxes and labels
Private- lable
Delivery to the desired date
KTS F1 Universal facade and scaffolding anchor
European Technical Approval ETA-08/0188
Anchoring depth 70 mm
Free software to calculation
Discover our dowel technology and fastening solutions here
Service is important to us. Because it is not for nothing that we carry this in our name.
The name KTS stands for Kunststofftechnik Service. And we keep the promise that we carry in our name every day. You can rely on it!
Service at KTS means, for example:
Neutral labels and cardboard boxes
Individual labels (private-label)
Special parts according to drawing
Safety stocks for our customers
Listing of call orders
Fast delivery to the desired date
We adjust to you individually.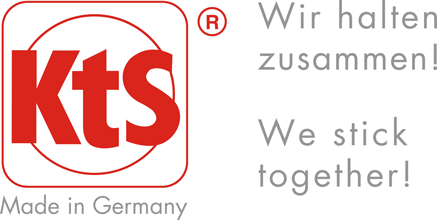 KTS Kunststofftechnik (Service) GmbH is a family business located in Werne-Wahrbrink and produces fastening solutions with a focus on dowels. For almost 40 years we have been offering our customers a comprehensive range of our own developments and products in the field of fastening technology. On a production area of more than 3,500 sqm, KTS, with a total of about 30 employees, produces for customers all over the world.
Our high quality products are MADE IN GERMANY. We are particularly proud of the certified KTS – F1 facade and scaffolding anchors as well as the KTS – ridge and hip roll TOLLE ROLLE, with fire protection classified middle part. We also distinguish ourselves through individual service and personal contact.
On this website you will find detailed information about the KTS products and the extensive services.
Today we would like to introduce you to three more anchors from our wide range of products, which we have selected especially for you and which are among the bestsellers in the KTS range. The HDK Hollow Block Dowel ! The KTX dowel ! The GB aerated concrete dowel ! The...
read more